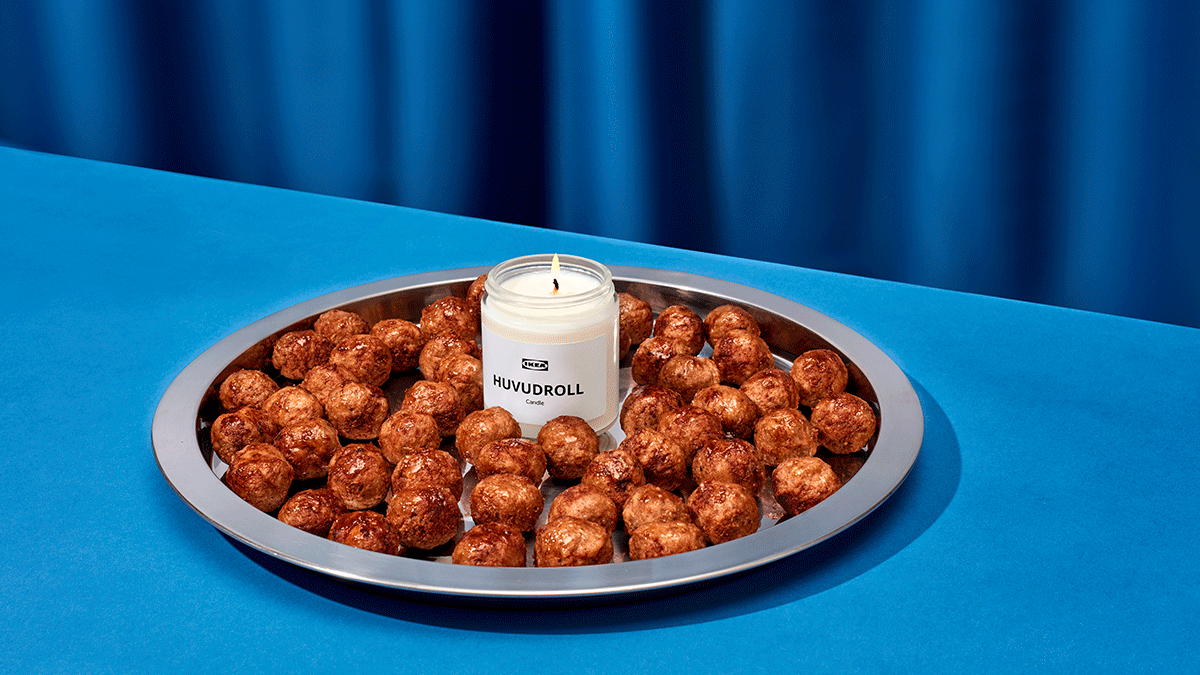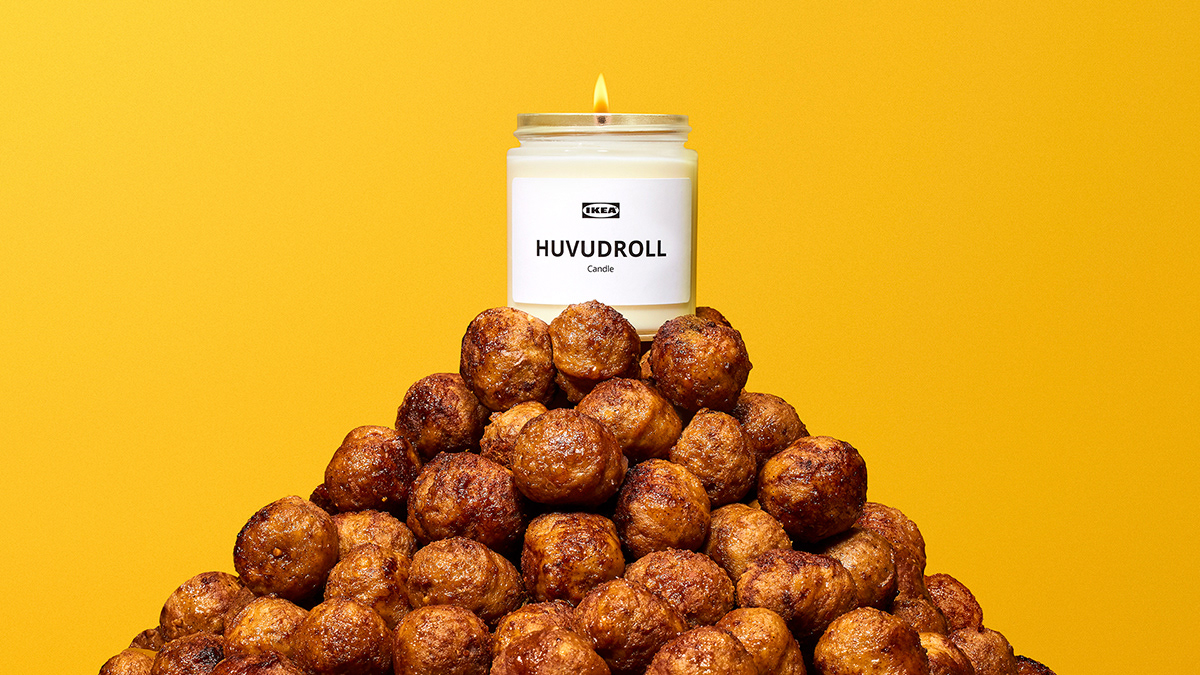 Turns out, people really love IKEA meatballs and candles. Especially when they're put together.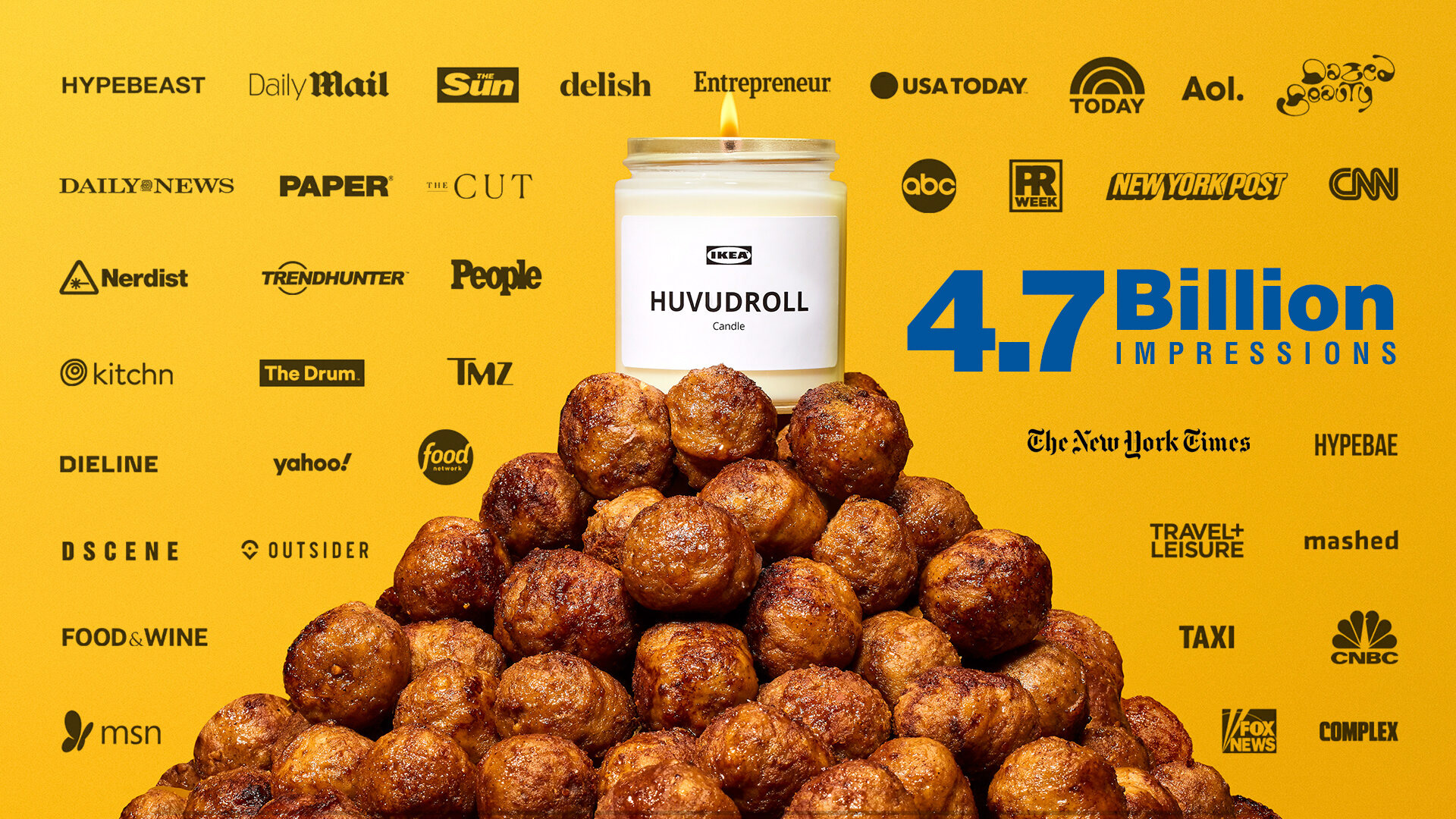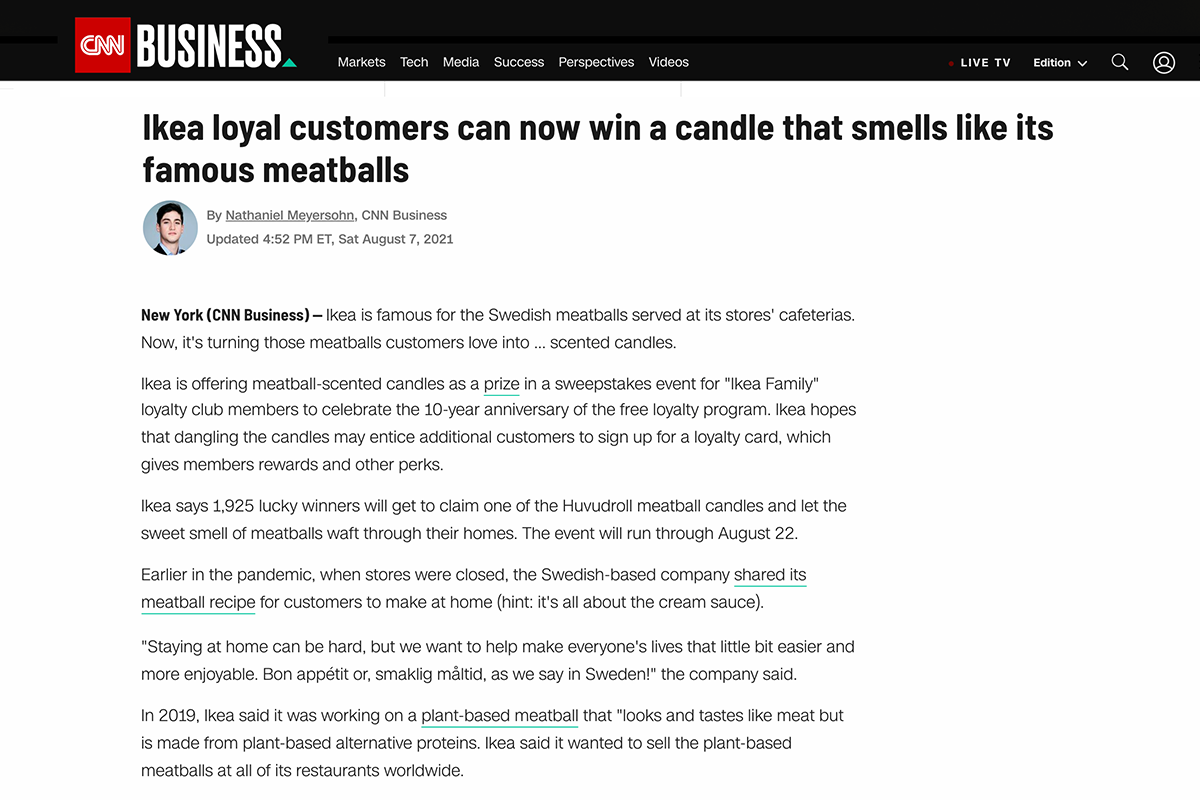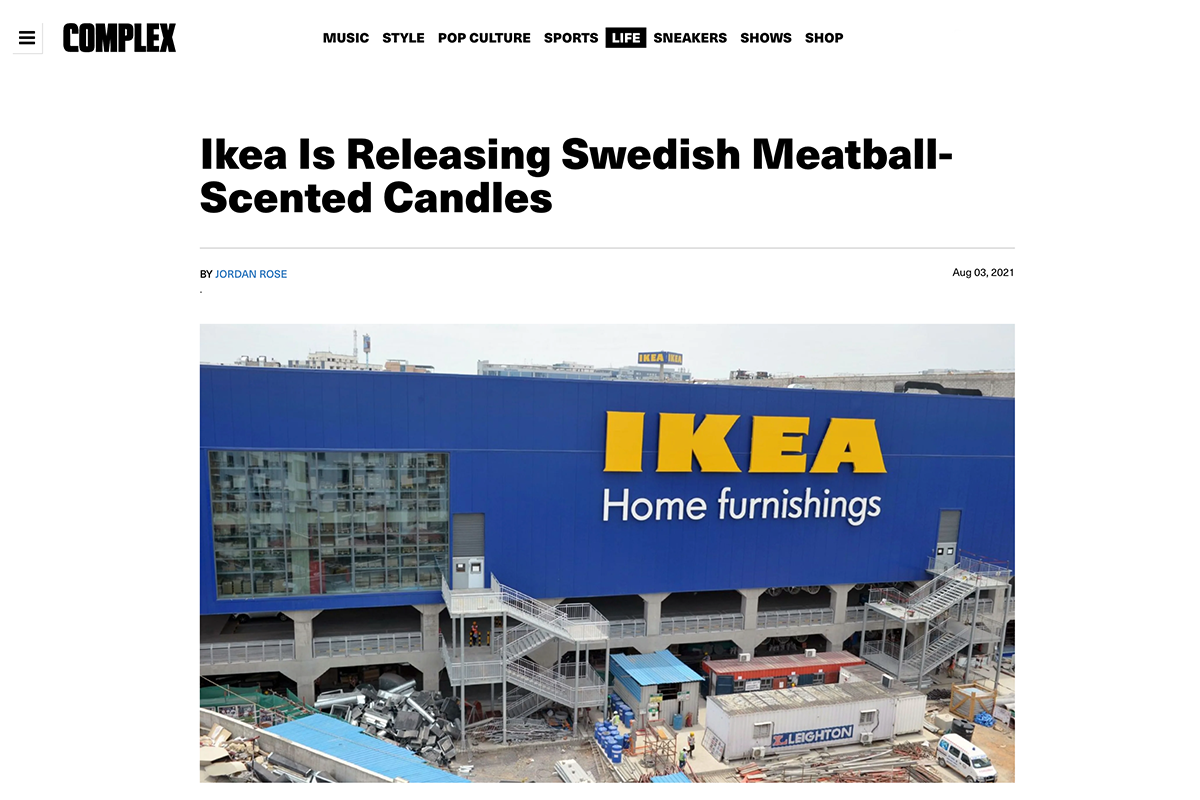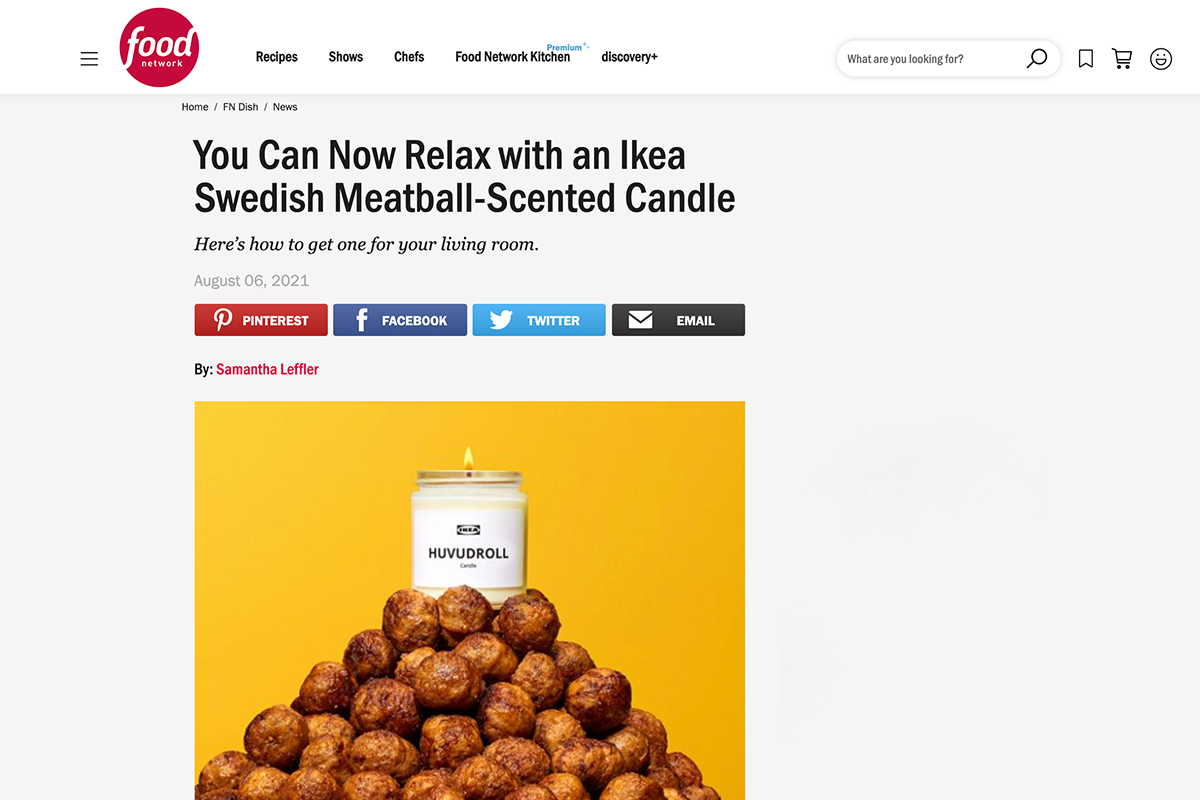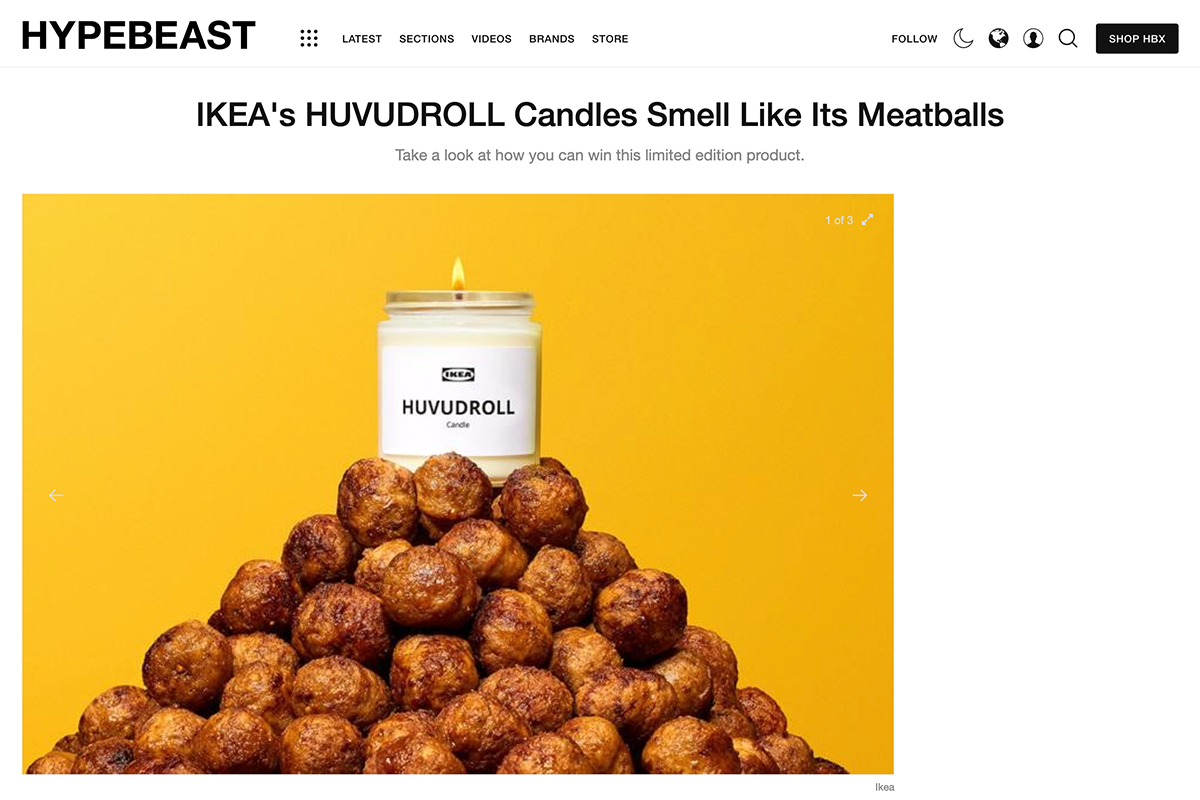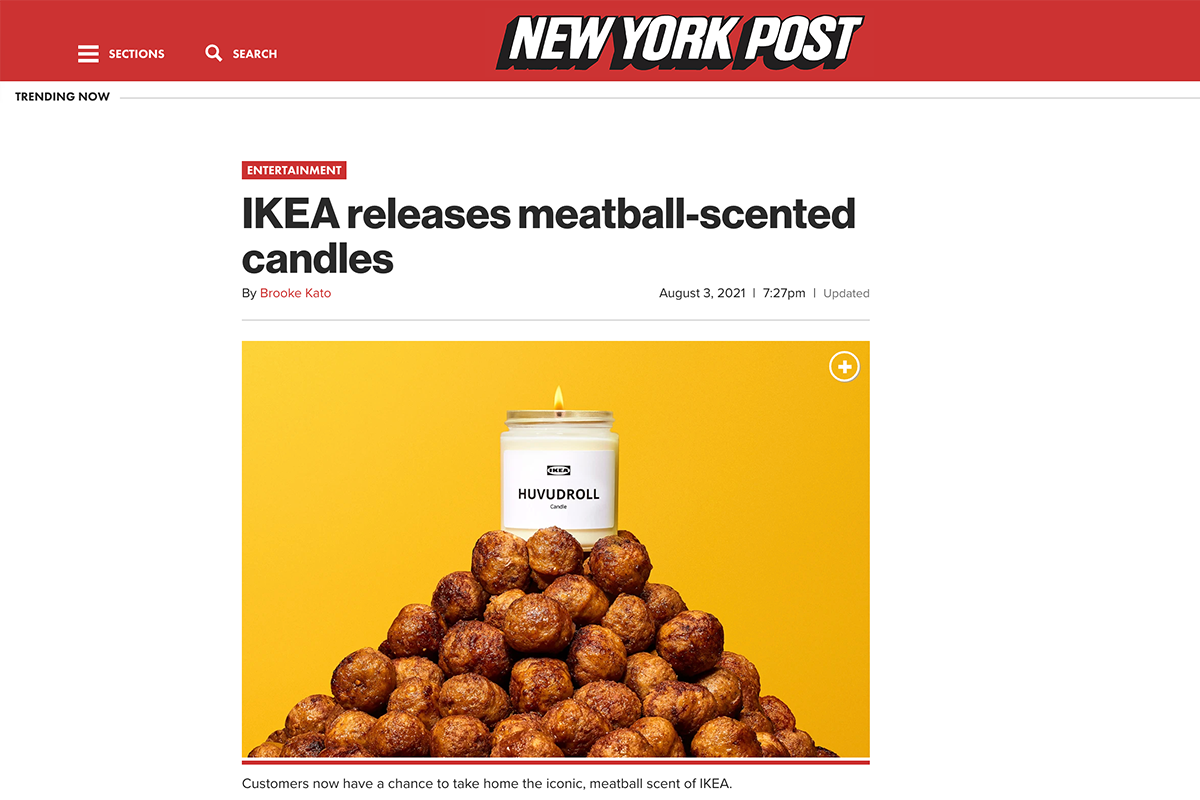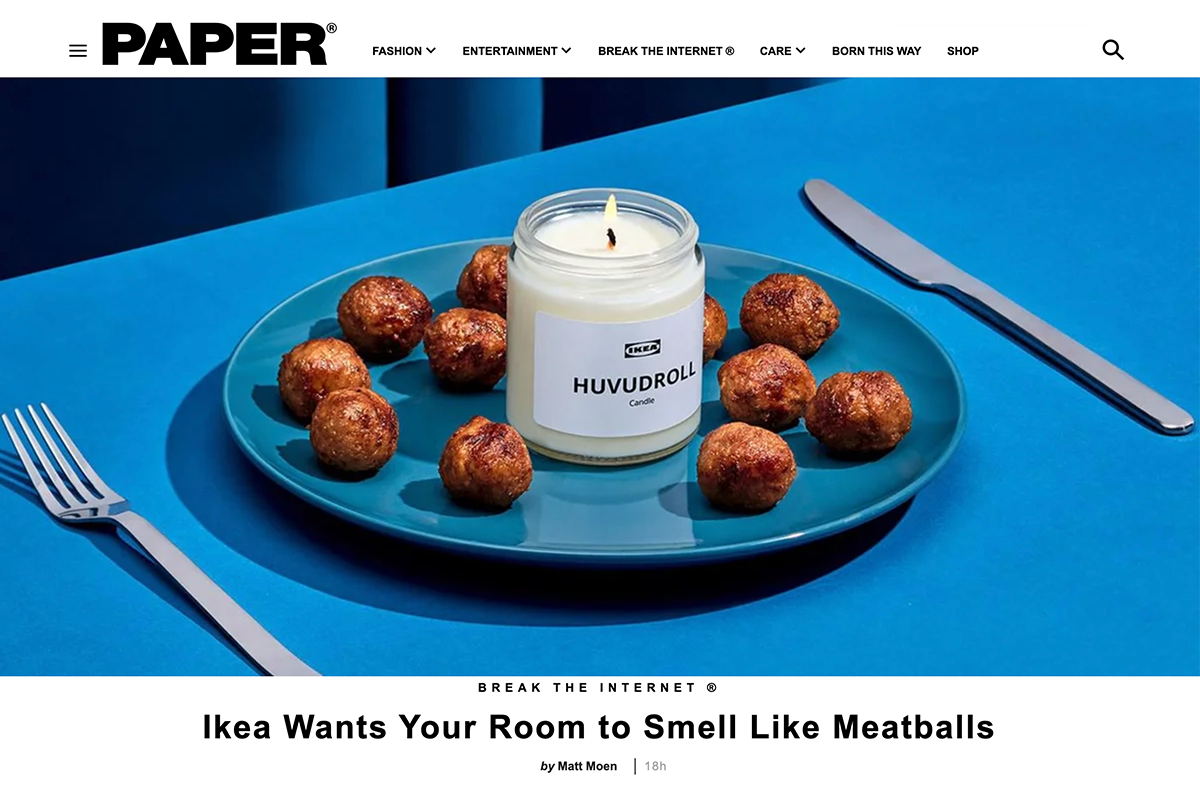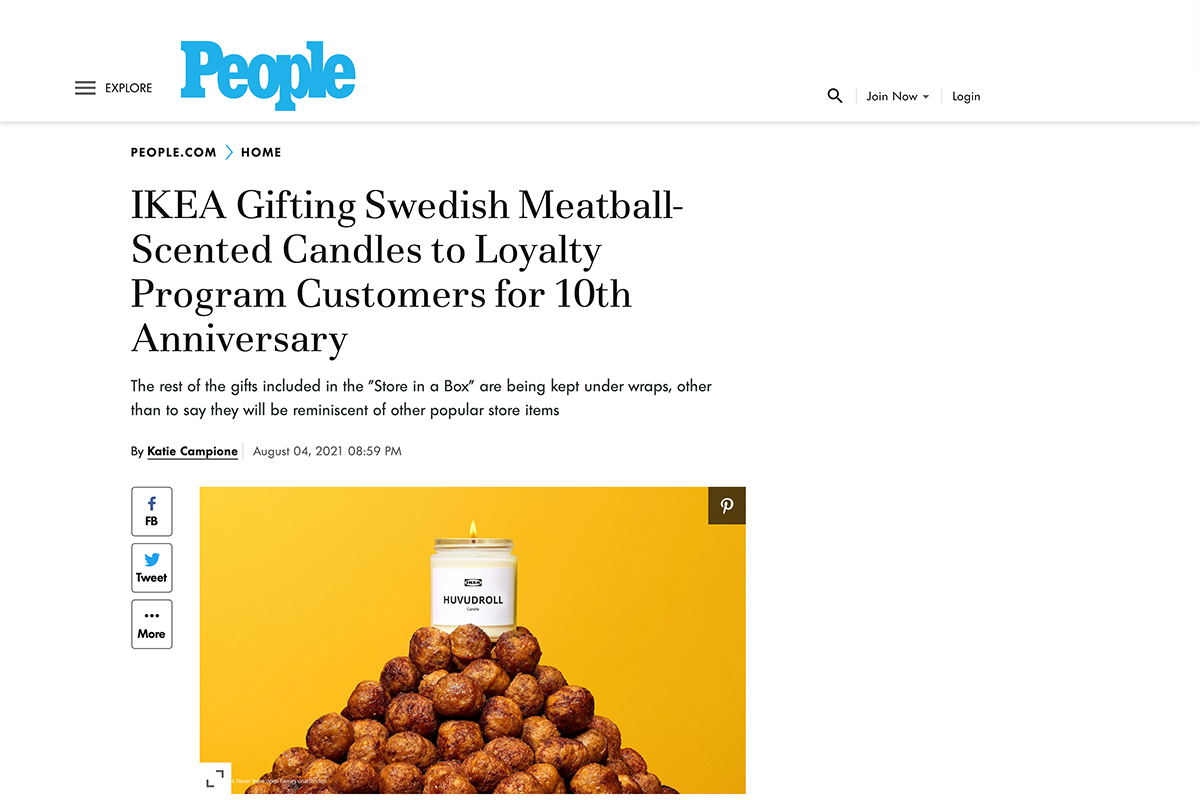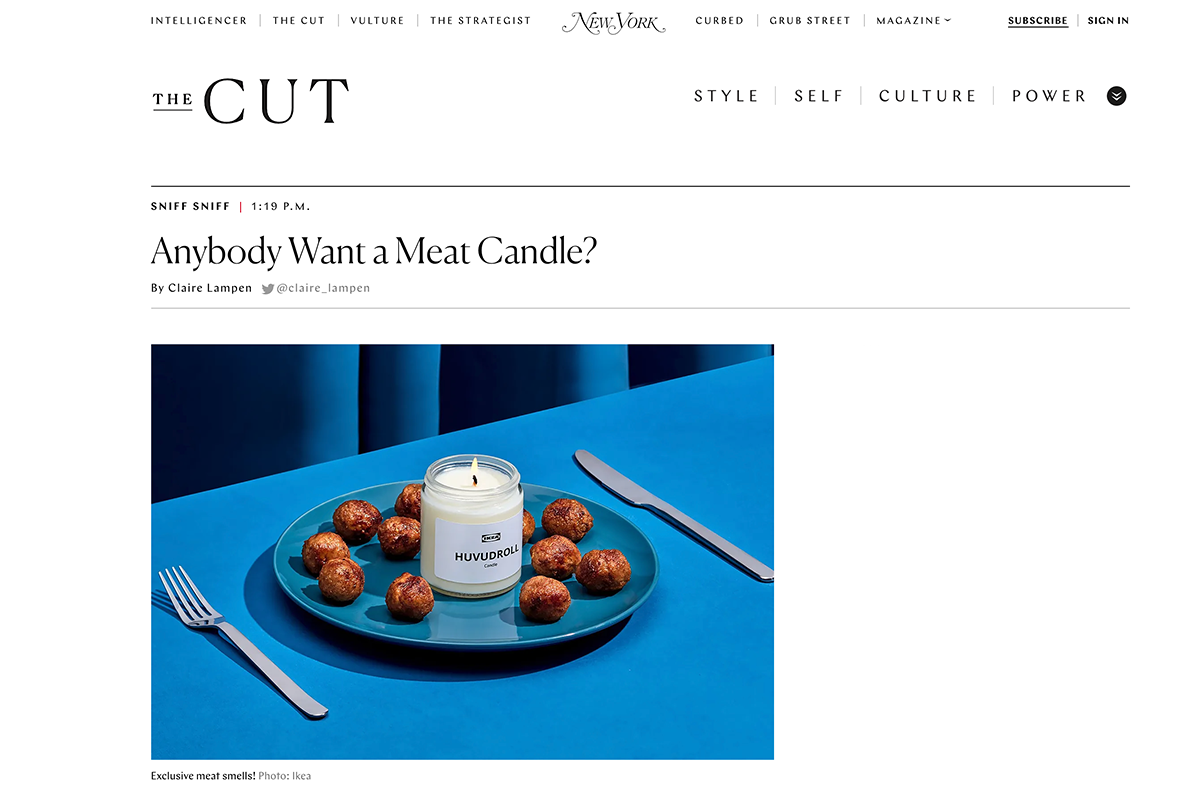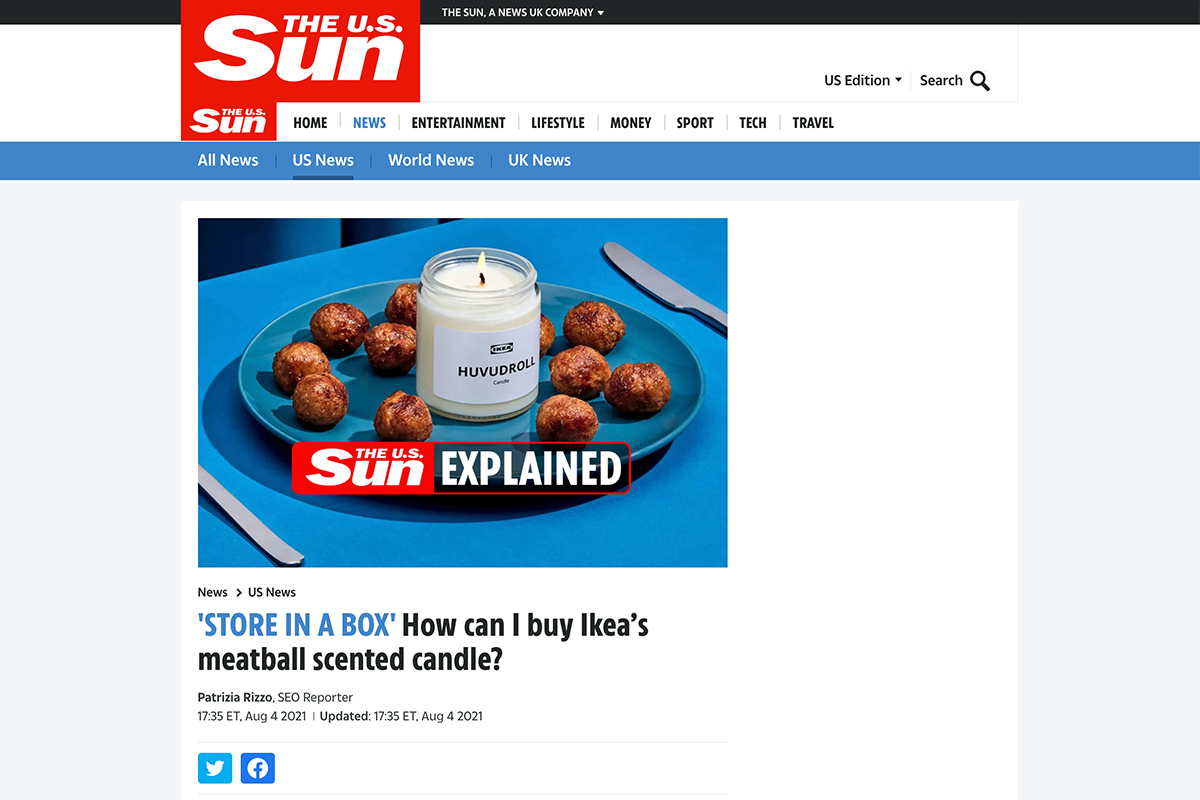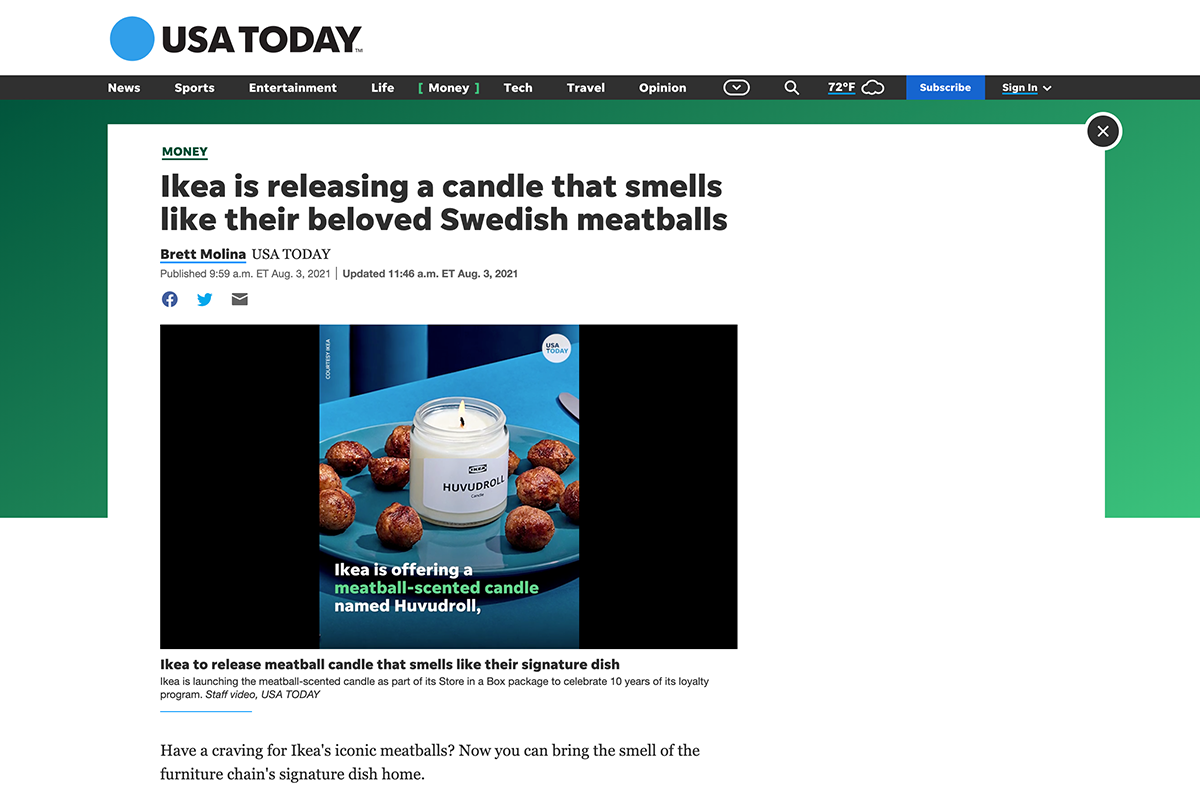 As a special treat for IKEA Family members, we packaged up our meatball candle as part of the "IKEA Store in a Box" - a multi-sensory version of all the amazing things you can experience at IKEA stores: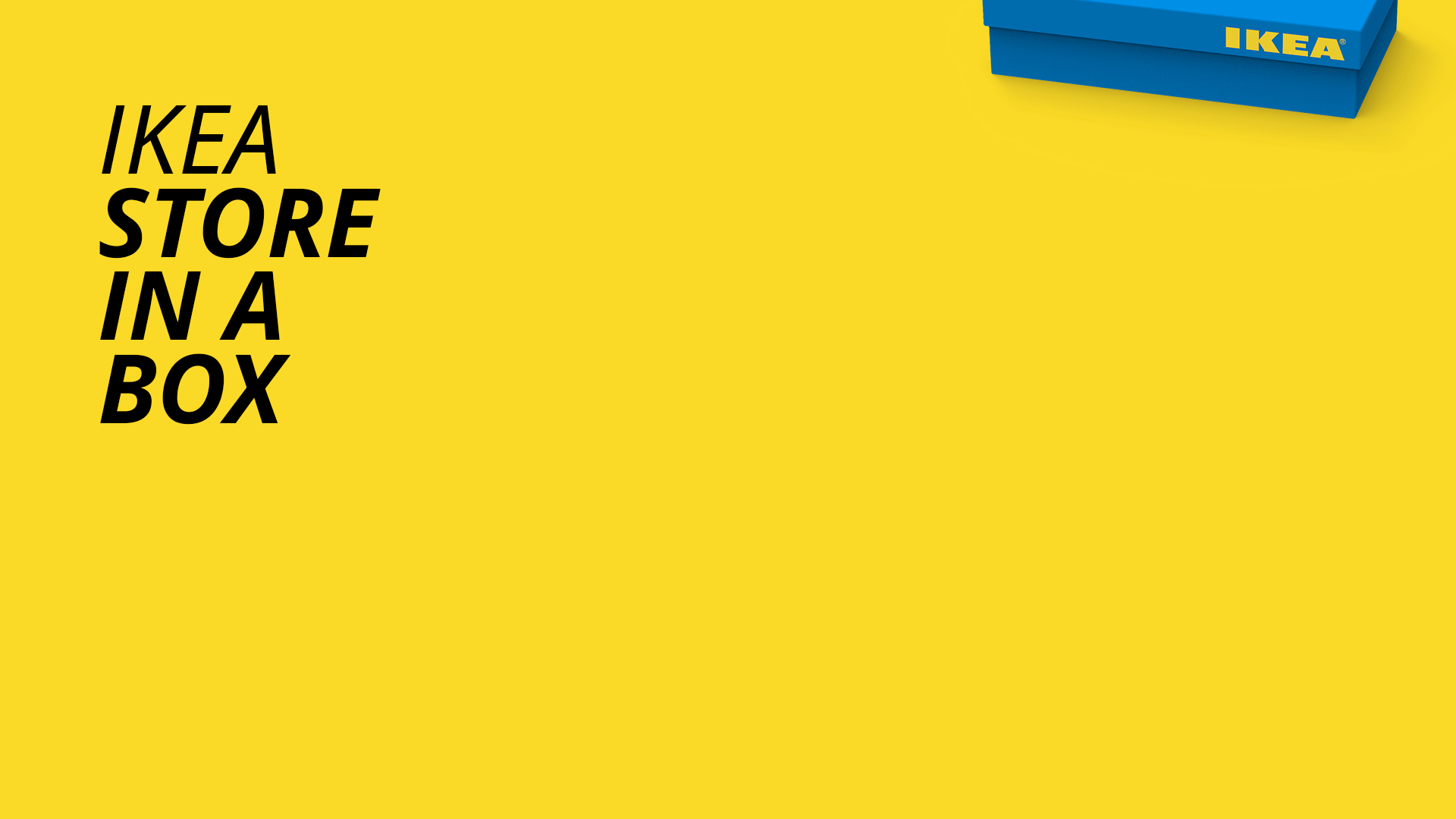 Once customers entered our "store," they encountered the welcoming sounds of entering a real IKEA store, along with a store map leading to a miniature gift for each of the five senses.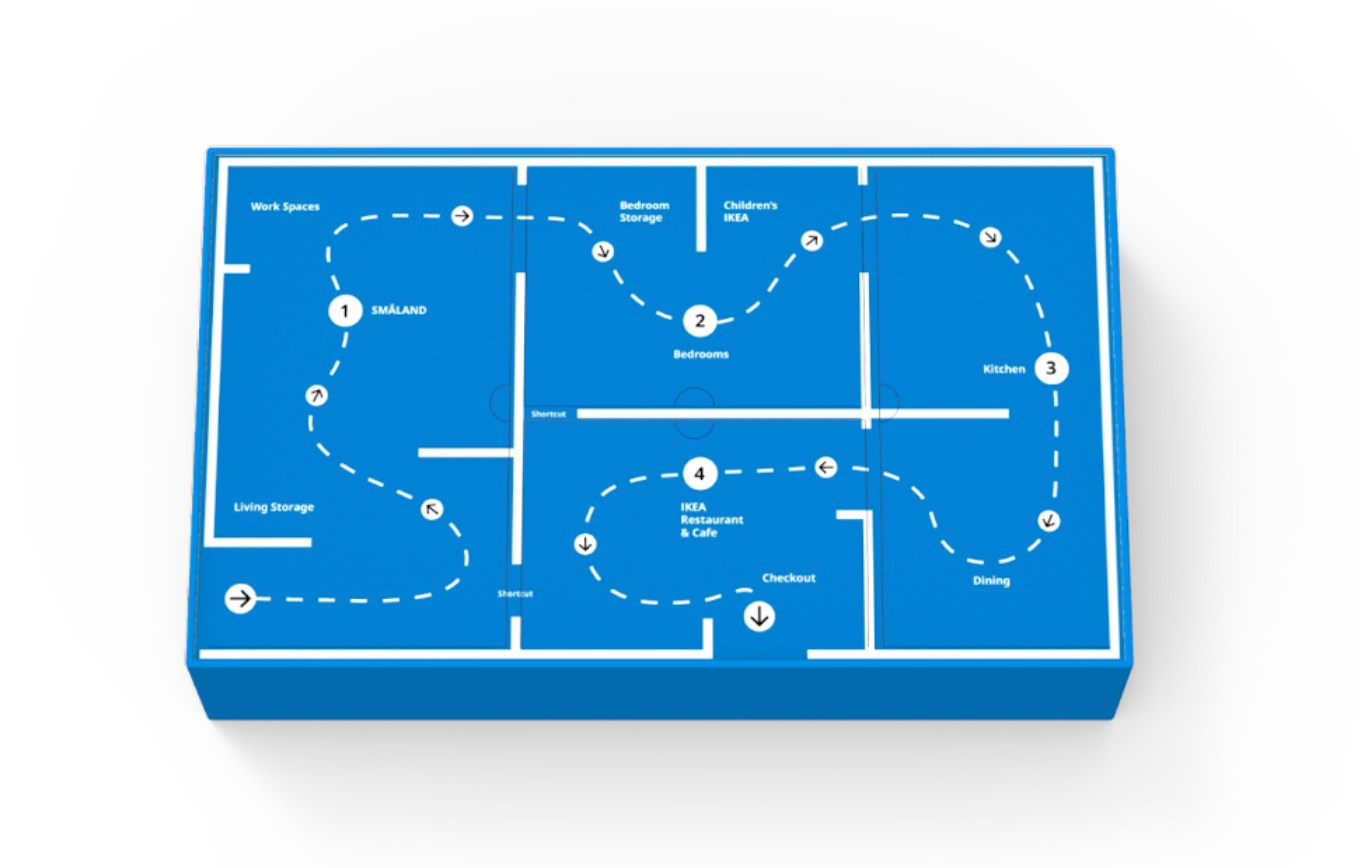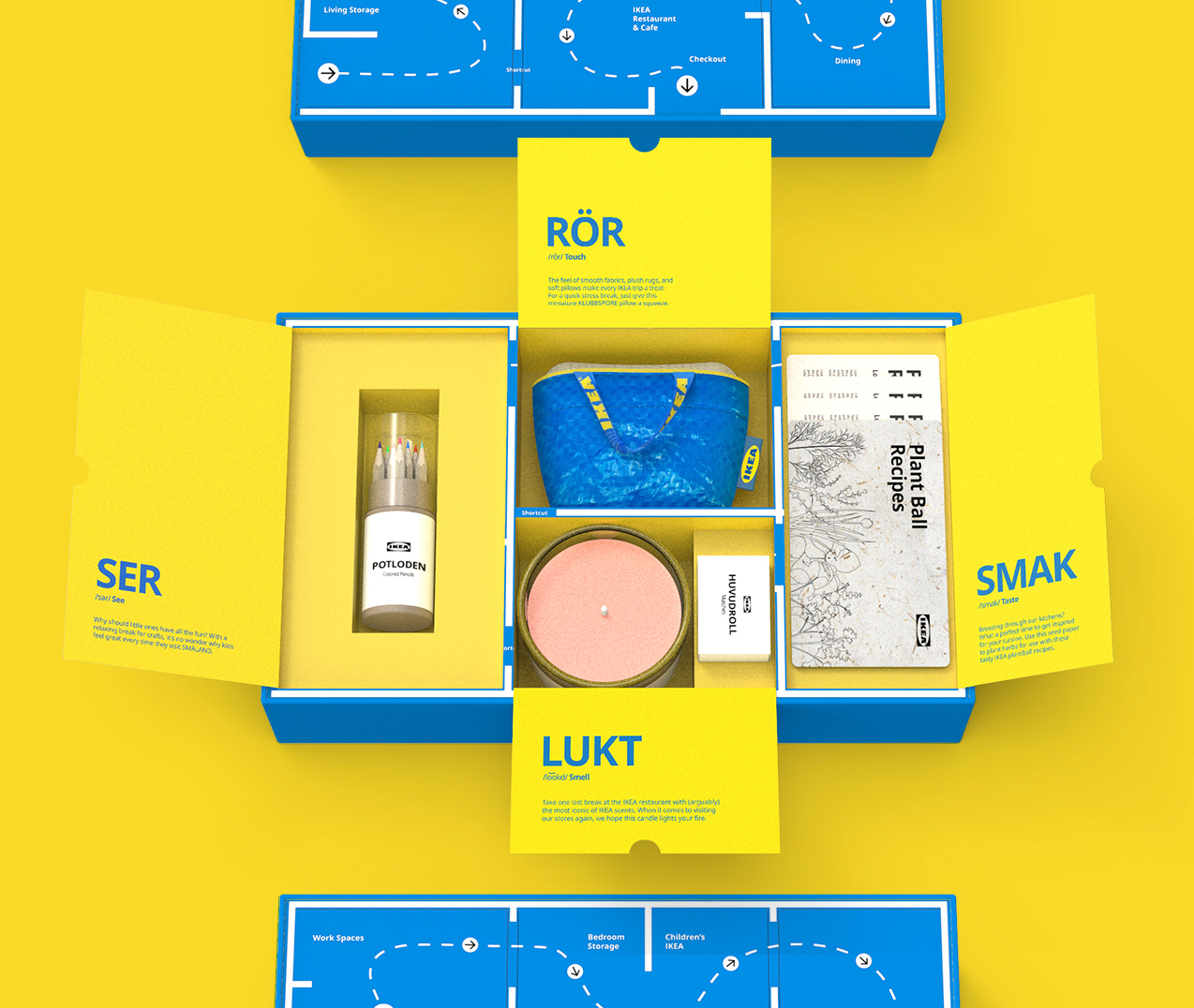 A closer look at those tabs for all you philologists out there: